The "Sluníčko pro děti" (Sun for Children) Endowment Fund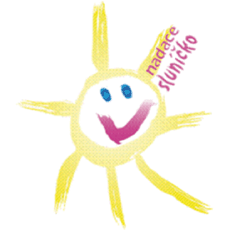 "Actions speak louder than words" – acting on this principle, E.ON Czech managers Lorenz Pronnet, Eckart Baum and Magnus Alexander Brandau decided to establish an endowment fund supporting disadvantaged children. In October 2008 Ms Jana Alfery, managing director of WTS Alfery s.r.o., joined the creators of the endowment fund. "Fortunate circumstances in life and material wealth often depend on small things which a person cannot influence at all. This is why we wish to lend a helping hand to those who are not doing so well on account of aspects of their lives over which they have no control. And these are the children." This is the philosophy of the founding members.
On 24 September 2008 the "Sun for Children" endowment fund was registered in the Czech Endowment Register.
Unlike many other similar endowments, this one aims to support children who are sick or physically or mentally disabled or underprivileged, in particular helping them integrate into society. By the end of 2013 we had helped 201 children and their families.
The endowment fund can be found at www.slunickoprodeti.eu.
"Sun for Children" endowment fund bank account: 1002602843/2700, at UniCredit Bank Česká republika a.s.